This post may contain affiliate links. This means, if you make a purchase from a link on this page, I may receive a small commission at no extra cost to you. You can find our entire disclaimer here.
Here in the north we parents start to cringe when the weather turns cold. It is because we know the window for outdoor activities is closing quickly. I am sharing my tips and tricks that have helped me learn how to survive the winter months with your ADHD child!
Don't get me wrong, we do still go out and play during the winter. But the weather greatly diminishes the amount of time that we get to be outdoors working off excess energy. I remember when my kids were really young someone told me, if they are upset and having a hard time, to put them in the bath or take them outside.
---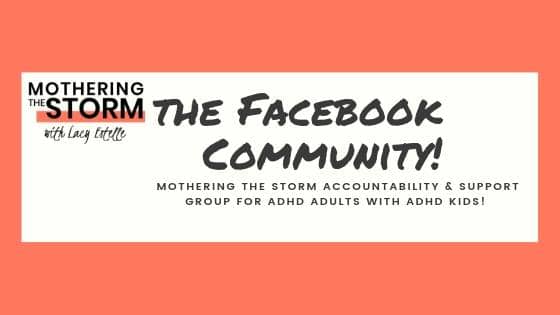 Click Here to Join the Mothering the Storm Facebook Group! An Encouragement Group For Parents who have ADHD and are also caring for an ADHD Child!
---
That reset really made a difference for my kiddos. But, when the weather outside is frightful, we lose the option to push them out the door for fresh air and a change of scenery. It can be tricky but I have some ideas to help you figure out how to survive the winter months with your ADHD child!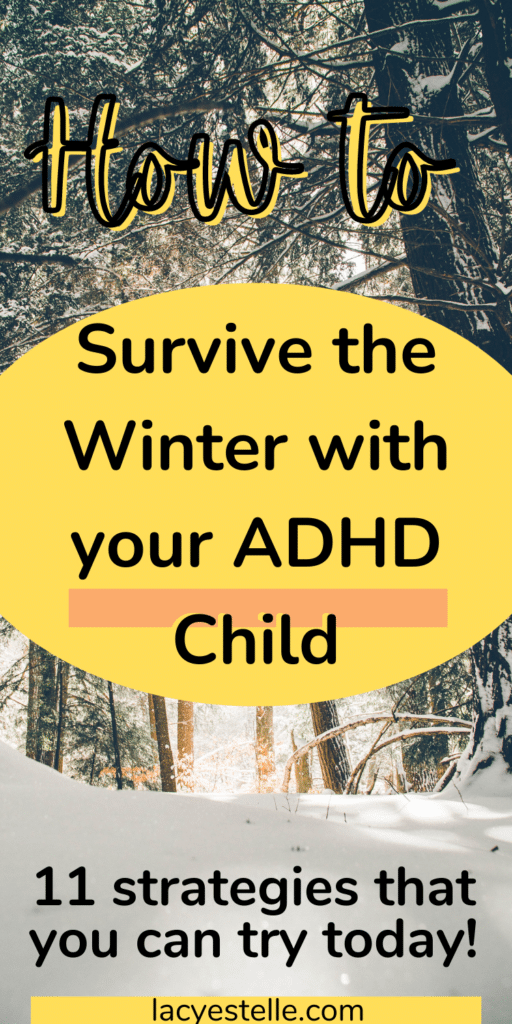 How to Survive the Winter Months with your ADHD Child
Most of us, whether ADHD or neurotypical, struggle a bit during the winter months. Being cooped up inside, doing the same things day after day, and living with so few hours of sunshine can really take a toll. For those of us who are naturally fidgety the cold months can feel even longer. Here are some ways to get yourself and your ADHD kiddos through until spring!
Give them Something to Look Forward to
I know that when I am feeling a bit overwhelmed or bummed by the dark cold winter it helps me to have something to look forward to. It can help our kiddos too! This could be as simple as movie night with the family or as big as a vacation to a warmer climate.
For most of us that warm weather vacation is out of reach because of responsibilities and finances. But there are other special things that we can do. You could plan a slumber party, have a game night, head to the Children's Museum, or hit the movie theatre.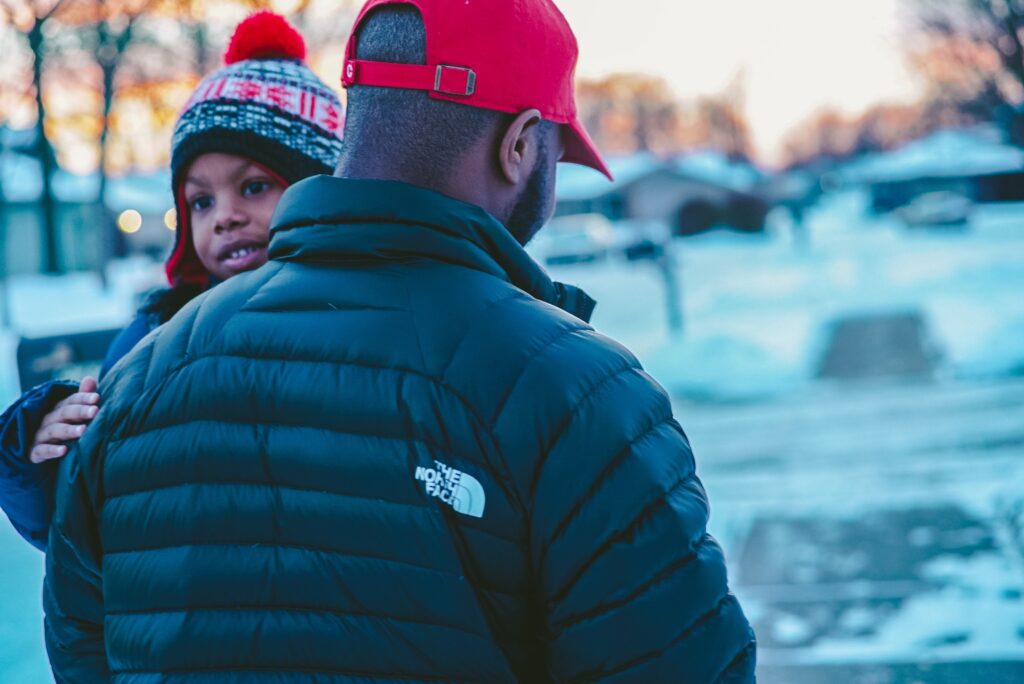 I have a friend who takes her boys to a local indoor water park for a couple of days every winter. There is just something uplifting about being in your bathing suit and splashing around in the middle of February! It gives them something to look forward to and gets everyone out of the house for a couple of days.
I know that not everyone has the waterpark option. But you can check out other fun indoor things to do in your area. Whether you are at home or out in your community the goal is the same. The object of the game is to find something to do that will help your family to relax and blow off some steam. And looking forward to it gives us something to be excited about. Especially when winter feels like it's pulling us down.
Find Energy Burning Activities for Inside
We know that, without an outlet for their energy, our ADHD kids quickly become uncomfortable and overwhelmed. Finding ways to let then wiggle and shake indoors can be a big help. What these activities look like will depend on the age of your kiddos, your living space, and your level of patience for that day. But anytime that we can let our ADHD children move their bodies in a constructive way is a win!
The old rule of no running and jumping in the house just doesn't work for our family. We are a home with ADHDers who live in the great white north. I am not saying that it's a free-for-all over here (although sometimes it may look like it). But there are times when our kids run and jump in the house and I'm ok with it! I say let them climb, jump, and run if you have the room.
This type of activity is much easier to do with smaller children. Simply because they don't need as much space to run. But it is still doable with older kids too. If you are ok with it, let them climb all over the couch. Pull the cushions off and build a "mountain" they can climb. Let them run laps around the kitchen table. Keep reading for more indoor energy burning ideas!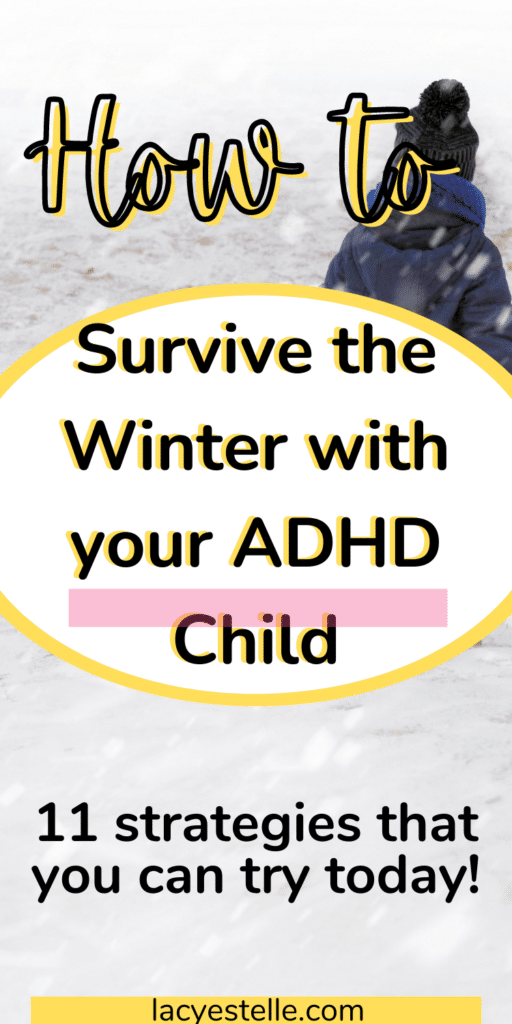 Build an Obstacle Course
Obstacle courses are usually a big hit. It doesn't have to be anything intricate. Just give them things to jump over, go around and under, etc. If your house is like mine it's already an obstacle course. Simply put the things that you are already tripping over into a line and call it a course!
"Jump over the pile of Legos. Go around the full laundry basket. Crawl under the table. Tip-toe through the pile of backpacks by the door." You get the idea!
Snag a Small Trampoline
If you have the room and some extra cash you could get a small trampoline. I have seen a lot of families have good luck with them. The kids looooove jumping on them. And it's a great way to get some excess energy out and let them move their bodies when they need to.
Have a Dance Party
No trampoline? No worries! Dance parties are another great option and you probably already have what you need. If your kids are older (but not so old that dance parties with their parents aren't cool) let them chose the music.
If you have younger kids there are some great videos on YouTube to try. The Freeze Dance and Koo Koo Kangaroo are usually big hits! It does involve some screen time but the songs ask the children to follow directions. We always need practice with that in my house. And they also get the kids moving and having fun.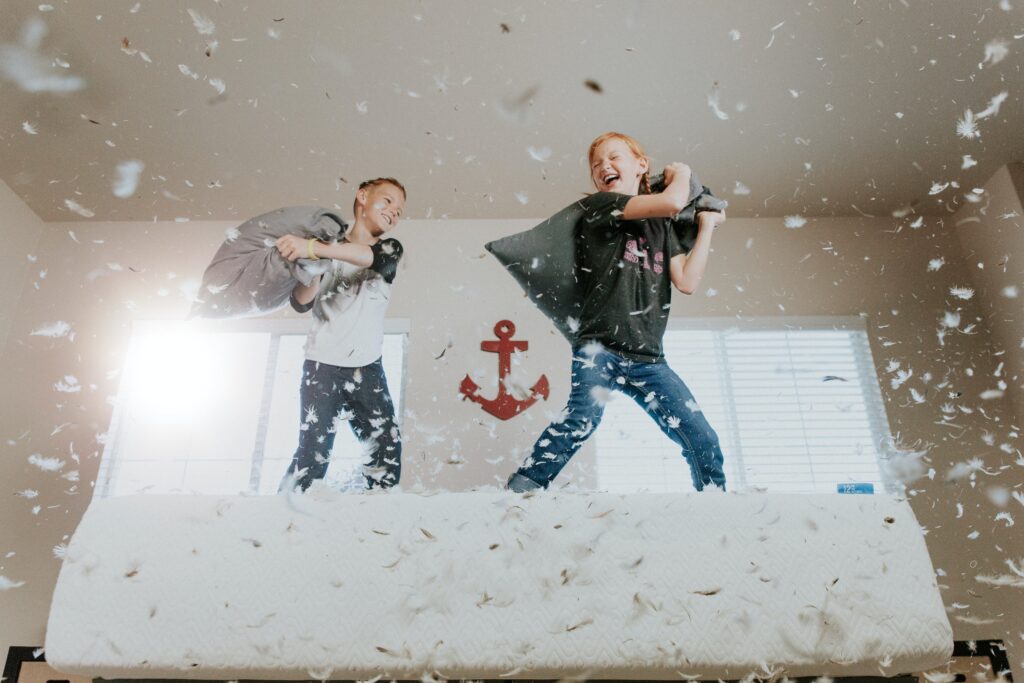 Try Indoor Sports
If your kids aren't into dance parties but do love organized sports this may be the way for you to go. Indoor soccer, gymnastics, and martial arts are just a few examples of sports that may be available in your area. You could also check with your local YMCA or YWCA to see what programs they offer.
Surviving the Winter Holidays with your ADHD child
Oh the holidays. As parents we love them and also dread them a bit too. Nothing says overstimulation like our holiday season. So many activities, changes in schedules and routines, and new things. And there is sugar everywhere! While the holidays do give us something to look forward to, we also know that there are going to be some triggers for our ADHDers. Here are a few strategies to help get you through the holidays…
Lower your Expectations
I will be the first to admit that I love Pinterest. It is a great place to find ideas and inspiration. But, I have learned to accept that what I see on Pinterest isn't going to look the same in my life. And that's ok! Every year we get all hyped up for the holidays. We make big plans for projects, activities, and meals.
Unfortunately the rest of our lives are still going on around us. Our responsibilities are still there even thought we'd rather be making that awesome centerpiece we pinned. We realize that there are still only 24 hours in a day.
I have learned to keep traditions that are precious to us and let the other stuff go. Spending time with family and friends is the real priority. Even if I don't have those perfectly decorated cupcakes to serve them. Give yourself some grace and then give some to your children as well.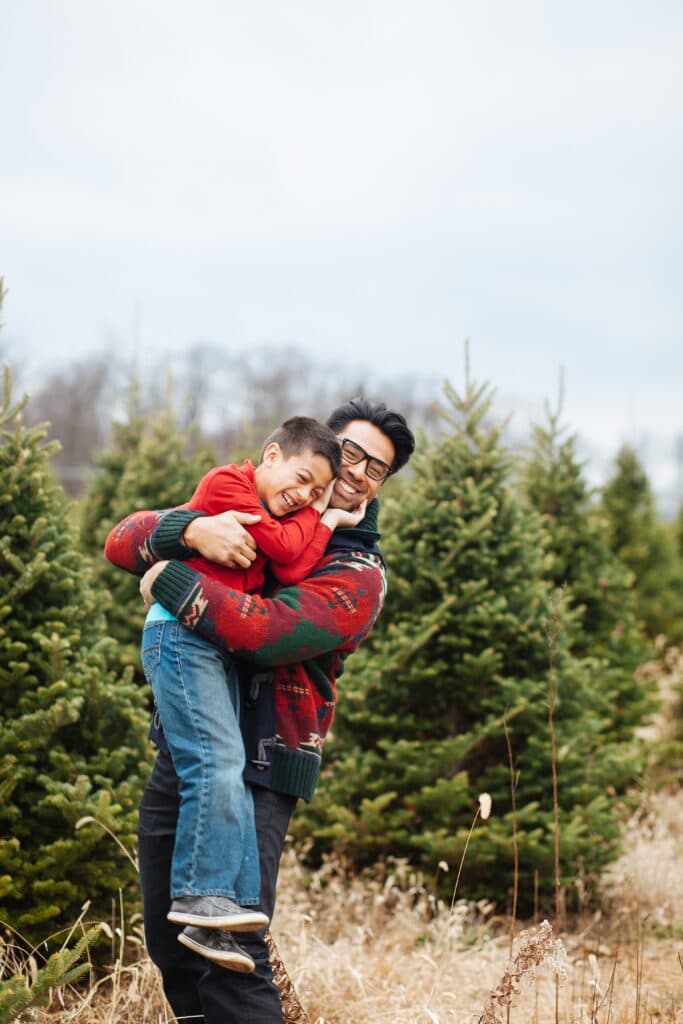 At several points during the holiday season they will be overwhelmed, overstimulated, tired, hungry, and in need of some peace. We need to lower our expectations for them as well. I accept that there will be meltdowns. I expect there to be some arguing. I love Hallmark Christmas movies as much as the next gal. But I know that is not what is going to go down in my house during the season. And that's ok!
Feel Free to Say No
Ok, this one is huge! As mothers we want to be all the things and do all the things for the people that we love. It can be very hard for us to say no. But we can't do it all. We just can't. And that's ok too! We can't be at all the parties and we can't volunteer for all the things. But we can do some of them!
So decide which things are most important to you and your family and leave the rest behind. If you know a plan is going to leave you exhausted or your child overstimulated, feel free to say no. Take care of your immediate family and yourself first. With the time that is left you can fill in with activities and get togethers.
Let them Make Some Choices
Our kids are constantly being told what to do, when to do it, and where. That's just the nature of things when they are part of a family with obligations and commitments. The problem is that things get even more hectic around the holidays. And, when kids feel like they have no autonomy and no control over their own lives, they are more likely to have big feelings and meltdowns.
It is important to offer our children choices every day of the year. But it becomes even more important around the holidays. Regular schedules and routines tend to get tossed aside which can leave our children without the security of predictability.
So, anytime you see an opportunity to let your children make some decisions, take it! It will help to fill their autonomy bucket back up which can go along way in helping with their self esteem and cooperation. If you want to learn more about giving choices and handling your ADHD child's tantrums, I have a post for that too!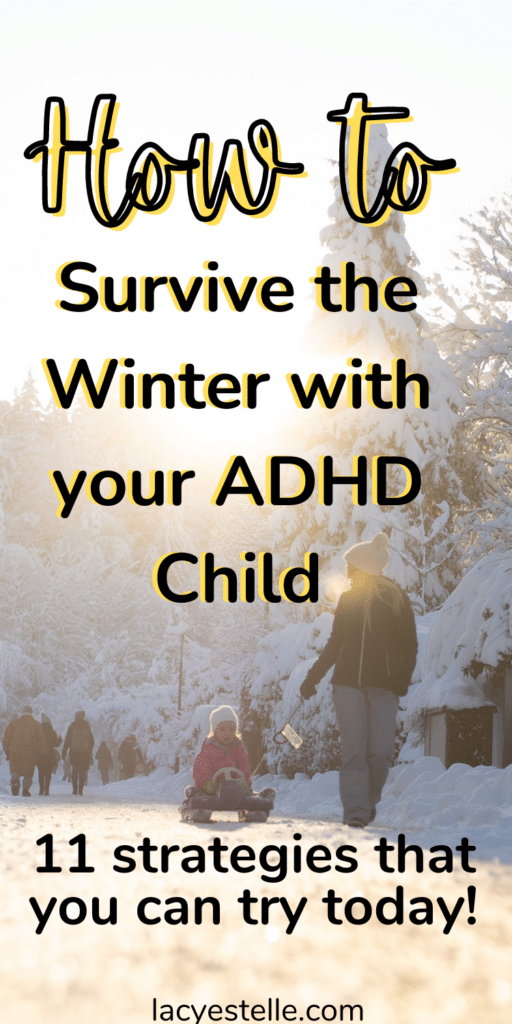 How to Survive the Winter Months with your ADHD Child
While the winter months seem endless when you're in them, they are not. At some point the sun will come back out in spades. And we will be clambering to get outside without 18 layers of clothing. As with all struggles and seasons, this too shall pass.
I hope that you've found some ideas here that will be helpful for you and your family. My prayer is that your winter will go more smoothly this year. I am also looking for more ideas for our family. So if you have a great way to get through those long winter days, I would love to hear them! Let me know in the comments below. Until then, I am wishing you and your family a calm and and happy winter and a blessed holiday season!