This post may contain affiliate links. This means, if you make a purchase from a link on this page, I may receive a small commission at no extra cost to you. You can find our entire disclaimer here.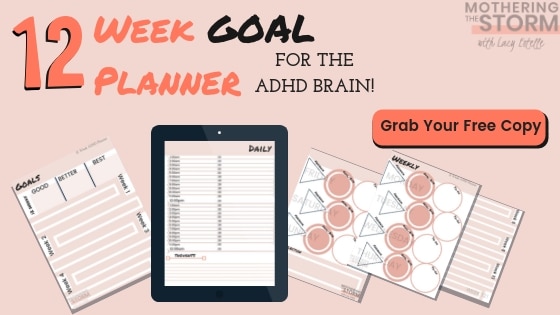 Grab a Free Copy of my 12 Week ADHD Planner Here!
A Summer Bucket List for the ADHD Child!
Every year when school days come to an end, a new mantra enters our household: "I'm Bored!"
My kids repeat it until they are blue in the face. At least, they did until last year when I learned the secret to keeping that lovely boredom germ out of their mouths.
---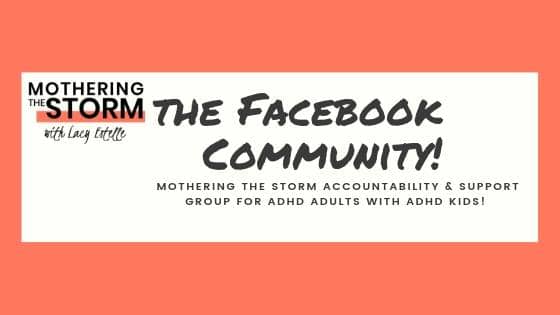 Click Here to Join the Mothering the Storm Facebook Group! An Encouragement Group For Parents who have ADHD and are also caring for an ADHD Child!
---
Physical Activity!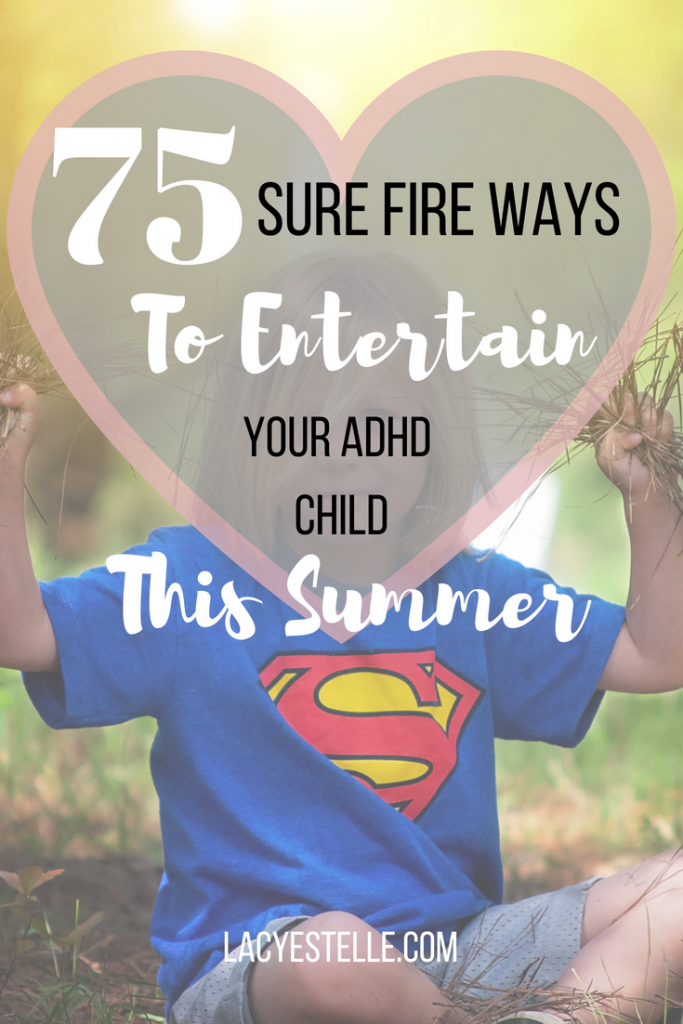 We live in a day and age where we look at screens all day long at work. Then we get in our vehicles, drive around town, sit down at restaurants or cafe's and look at our other screen. Then we go home, sit down on the couch and watch a bigger screen. See the pattern? (Want to To Know Why I Cut TV Out of My Children's Lives? Read This.)
Sure, My kids love movies and video games just as much as the next child but they behave better after a few hours of real physical activity.
I've comprised a list of 75 different things you and your ADHD child can do this summer! Some of them they could do alone, but the extra physical activity and intellectual stimulation you will get from doing these with them can only benefit you as well.
Build an Indoor Fort


Yes. Your living room won't be the same when you are done, but your children will be entertained for HOURS!
They will even put themselves to bed if you offer to let them sleep in it! Just be sure you've moved around your favorite fragile lamps and instead given them simple books to use for anchoring their tents.

Subscribe to Kiwi Crate!

Don't know what Kiwi Crate Is? Well, you are in for a treat!

I started subscribing to this box last year for my children and the day it arrives is like Christmas! Since we've subscribed they've gotten to be a Secret Agent, an Engineer, and a Doctor.
The entire activity comes prepacked! No more cutting string, or paper, or needing measuring tape and glue. They cover it all!
Now some things like sticker sheets and such do leave a small mess to clean up afterward. Still, it's a low price to pay for what I like to call a Box of Imagination.

My kids open the box. We take about 20-25 minutes to put together whatever activity is inside, and then they take off with it! They spent half the day playing Secret Agents after we received the secret agent box. And then on a rainy day, they gave everyone a check-up with a homemade stethoscope the company sent (that actually worked)! Even I was fascinated! I may have gotten carried away when I told the boys to listen to the dog's heartbeat with the stethoscope. Either way, these boxes are a winner EVERY MONTH! And they are Incredibly affordable! Try just one, and you'll see what I mean.

USE THE CODE SHARE30 to RECIEVE 30% OFF YOUR FIRST BOX!

Host a Neighborhood Nerf War!

This isn't something we have done in the past, but our armory of nerf guns is outgrowing my boy's room so we may very likely decide to do it this year finally. You can purchase lots of extra bullets for your nerf guns in large packs of 100 on Amazon. Be warned, Dogs like to chew these up so if you have a furry friend may want to leave them inside. Gather all your neighborhood kids and go at it.

Find an Indoor Playscape

I hosted my sons birthday party this year at the largest indoor playscape in Michigan. It was excellent, and he loved it, but for a long time I was a financially strapped single mom and couldn't always afford the playscapes that charged (Read My Open Letter to the Broke Single Mom I used to Be). We frequented a few Mcdonalds and other fast food places that had Free Indoor playscapes, and I'm confident if you look to your nearest big city you will find one there. I'm not a fan of McDonald's food, but I could slide and let the kids get an order of french fries to hang out and let them run off energy for 3 hours. No Problem.

Create an Obstacle Course

Anyone's else children obsessed with American Ninja Warrior?! Lately, my oldest told me: "Mom from now on, I'm going to eat eggs every morning and do ten pushups before we leave!" He watched this Worlds Strongest Family on YouTube. I guess they each eat about 12 eggs a day? Who knows! Regardless, setting up an obstacle course with a few hula hoops, a couple crates, a small ramp isn't too steep. Check out this viral video of this little girl's set up! You don't have to go quite that far to set up an obstacle course, but the video does a lot of inspiration!
6. Cook By Colours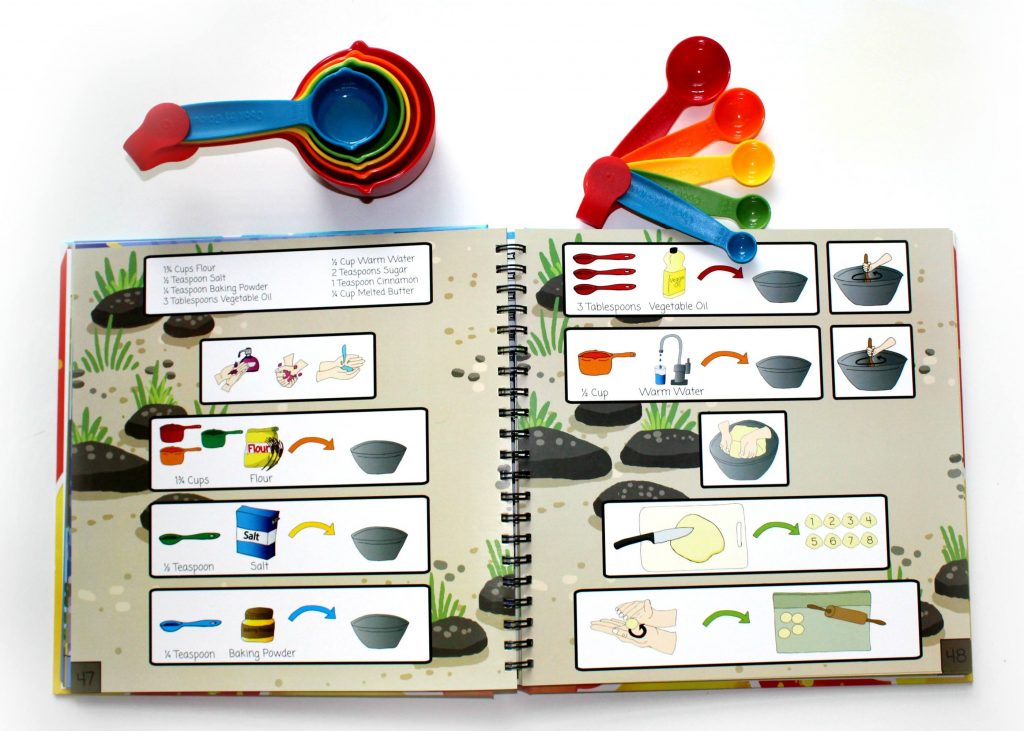 One of My favorite Bloggers did a full review on this Amazing Cookbook for kids, you can check out her complete work up on it here! (Stepmomming.com) Either way, I just ordered this for my house because there is NOTHING my kids love more than cooking with me in the kitchen. If your child is like mine and has ADHD, you know how difficult it can be for them to be graceful with any ingredients much less cooperate with the Head Chef (You!). This cookbook is an answered prayer for the independent, strong-willed child and the mother who wants to foster leadership qualities in them.
7. Geocaching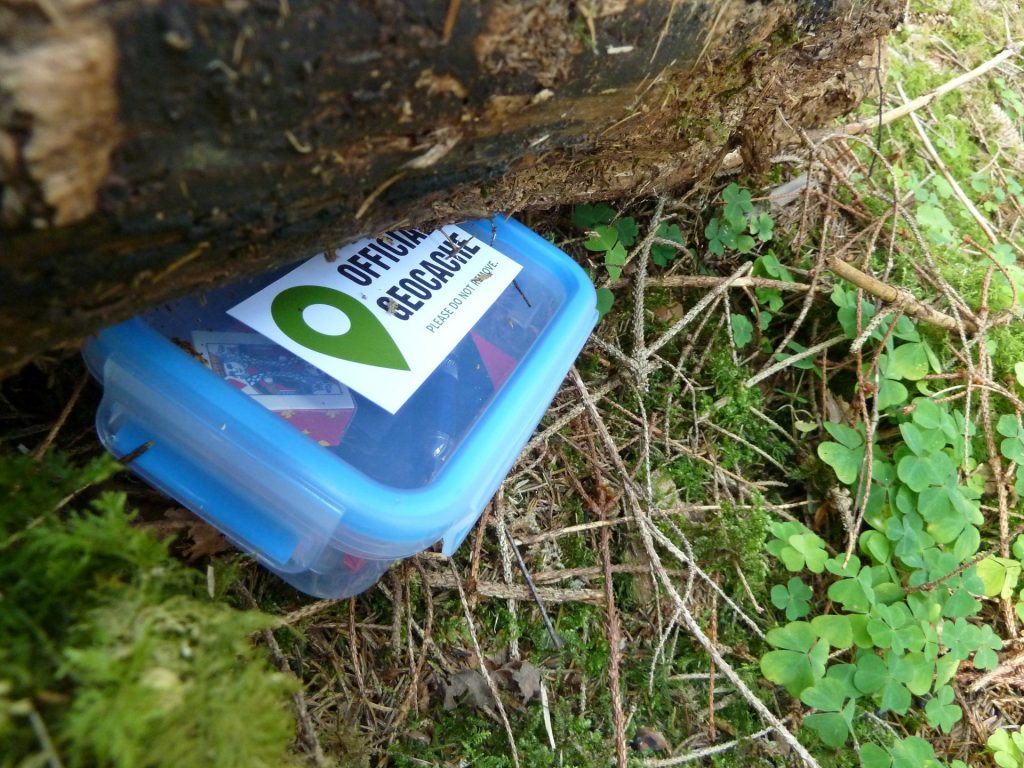 Geocaching is finding hidden objects by referencing GPS Coordinates. Longitude and Lattitude basically. Now that we have GPS on our phone, these things are MUCH easier to do! I took the boys to a local Geocaching spot two years ago, and we hunted for quite a while before finally finding the elusive object. Most objects are merely canisters with a small sheet of paper to initial that you were there. You place the object back where you find it and then review the Geocache location on the website. It's a lot of fun, and the kids feel like it's an adventure. Be sure to read all the rules of the Geocache you are going to look for and follow them. There's no fun in looking for a Geocache that someone took and then never reported. It can ruin it for everyone.
There are 68 More Activities on my full list!

You can download the Entire list for Free HERE!
I hope you make memories with your child this summer! Leave a comment about your favorite activity to do with your child in the summer! Don't forget to share this with the other ADHD mommas in your life!