This post may contain affiliate links. This means, if you make a purchase from a link on this page, I may receive a small commission at no extra cost to you. You can find our entire disclaimer here.
It can be hard for our ADHD kids to find characters in books, movies, and TV that they can relate to. I am sharing a list of TV characters that might have ADHD and your kids will love!
When we are faced with challenges, it can be so comforting to know that we are not alone. Seeing that others are in a similar situation and coping helps us to realize that we can do it too! The same goes for our kids who are struggling with ADHD. I wanted to put together a list of TV characters that might have ADHD so that our kids can recognize some of themselves in the characters that they love!
---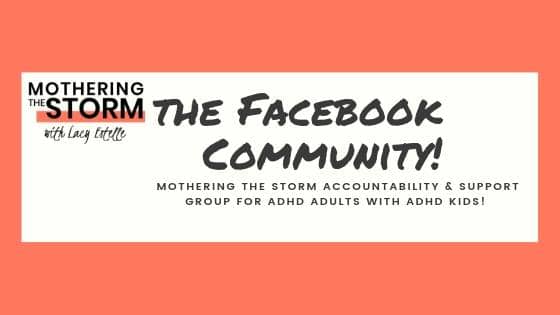 Click Here to Join the Mothering the Storm Facebook Group! An Encouragement Group For Parents who have ADHD and are also caring for an ADHD Child!
---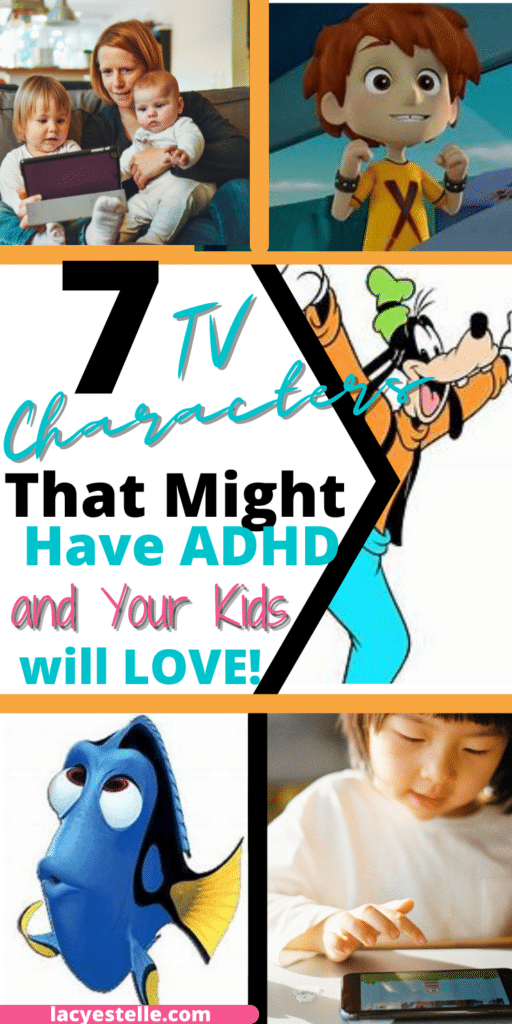 Please remember that I am not a medical professional and these TV characters are fictional. I am not actually diagnosing anyone. Diagnosis of ADHD is a nuanced and detailed process that can only be done by a professional. And real people are way more complex than TV personalities.
This post is just meant to be a fun way to bring comfort and inspiration to our children! Each character exhibits ADHD symptoms. But each one also has some amazing traits that make them lovable and uniquely them. Just like each of our kids!
TV Characters that Might Have ADHD and your Kids will LOVE
Having ADHD can lead to lowered self-esteem and other anxieties. Finding people and characters that have ADHD and can also be looked up to is potentially a big help! If you want to learn more about How to Build Self Esteem in Your ADHD Child, I have a post for that too!
In the mean time, here is a list of some of our favorite characters that might have ADHD…
Grover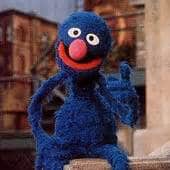 Oh Grover! Probably my favorite Sesame Street character ever. He's so sweet, loveable, and relatable. You rarely see him sitting still. He is hyper-focused on whatever his current mission is. And he has had more jobs than anyone I know which may mean that he has a hard time focusing on just one thing.
Grover also struggles with being a good listener and processing the information that is coming his way. And following instructions is a challenge for Grover. These things all seem to stem from difficulty with focus.
But, Grover is also an amazing furry little monster! He is always kind, always willing to help others, and loves to make people happy. He is very empathetic and in tune with the emotions of others. Grover also never gives up! Even though he often struggles to get things right the first time, he keeps working at it until he does. We could all learn some amazing lessons from Grover's example!
Daring Danny X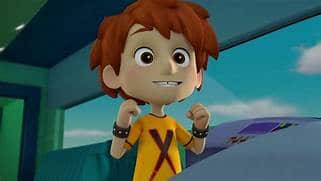 If your kids know Paw Patrol, they know Daring Danny X! Danny is a boy who loves adventure and daring stunts. He struggles with impulse control, especially when he is hyper-focused on his next stunt. Even when Ryder and the pups warn him of danger, Danny's risk seeking behavior pushes him to keep at it.
But, Danny is also super intelligent! He figures out how to plan and build some pretty awesome things for his stunts. He is also kind and supportive of others. And he is dedicated to his life's mission! Danny never misses a chance to do something adventurous and is never short on courage. There is a lot to love about this guy!
Dory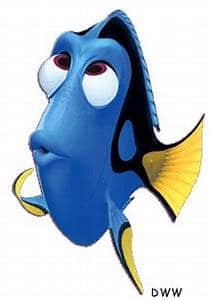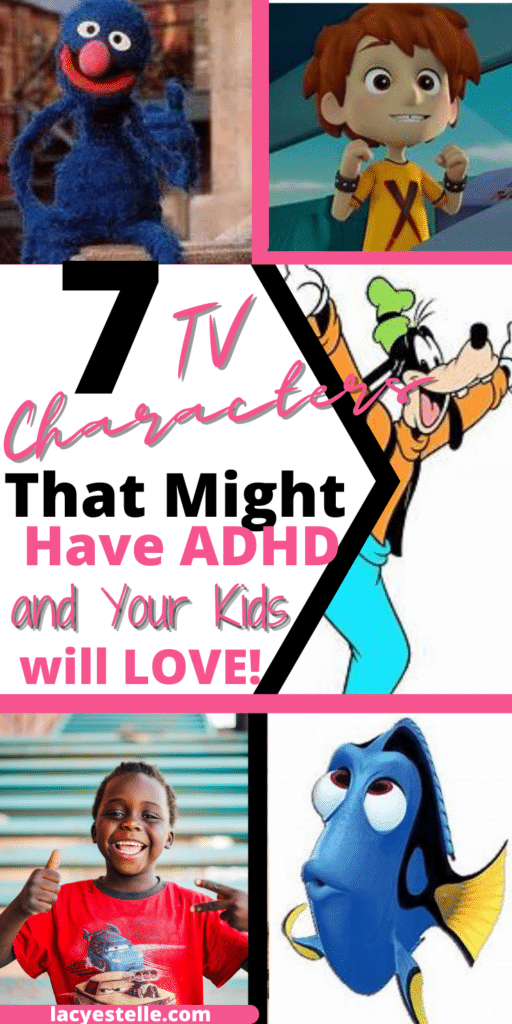 Who doesn't love Dory from Finding Nemo? She exhibits several familiar ADHD traits. Her short term memory loss is comical but also leads to problems for Dory. She has difficulty with focus and paying attention. Dory is always on the go and tends to be impulsive.
But I love that in "Finding Dory" the story focuses on Dory learning to embrace her impulsivity as a unique and helpful too. She is also sweet and extremely lovable. Even though she struggles, she truly wants to help others. Dory is a good spirit and a good friend!
Winnie the Pooh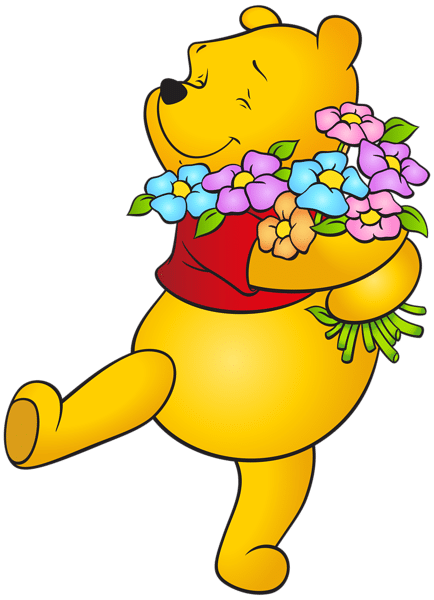 Here he is, your favorite bear and mine: Winnie the Pooh! This sweet bear has been part of children's lives for generations and is much loved. Pooh often has a hard time focusing. It could be argued that he is hyper-focused on honey. And he doesn't always have an easy time of it with impulse control.
But, you will never find a more loving and supportive friend! No bear is more devoted to his friends and their well-being. And Pooh always sees the best in any situation. Finding the silver linings of life is his super power. I wish I could be more like Pooh!
Curious George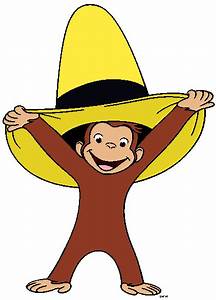 Curious George is one fast moving monkey! He is always on the move and his curiosity often makes impulse control a struggle. He tends to focus completely on his exploration and not on what is going on around him. This tends to get him into tome tight scrapes. Luckily The Man in the Yellow Hat always arrives in time to help George out.
But Curious George is also a ray of sunshine for all those around him. He never stops asking questions about the world and never tires of learning. And, you can't get this little monkey down! He always has a smile on his face and shares it with others. Whether you know him from books, movies, or TV, Curious George is a favorite of many!
Cookie Monster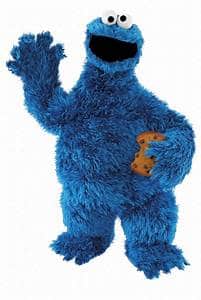 It is not a stretch to say that our good friend Cookie is obsessed with cookies! It goes beyond hyper-focus for this monster. Cookie has been struggling with impulse control since we first met him in the 1960s. He also has a hard time focusing, especially when it comes to following directions.
But Cookie is also one of the kindest and most loving creatures you will meet. He is constantly working on doing better and being better. And, as much as he loves his cookies, he is usually willing to share them with a friend. Cookie also loves to learn and to help out a friend in need. Anyone who loves cookies as much as this monster is kindred spirit for me!
Goofy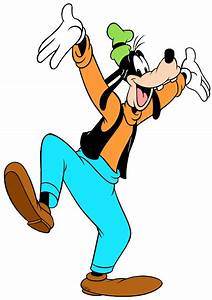 Best friends with Mickey Mouse and Donald Duck, Goofy is a loveable dog who lives up to his name. Goofy is often moving too fast which results in some very clumsy (and comical!) moments. He also seems slow to process situations which could be because he has trouble with focus.
But Goofy's happy-go-lucky personality is fun to be around. And he can be intuitive and clever in his own unique way. Goofy is always ready with for a laugh and he loves supporting his friends. His intentions are always good and he often manages to make people's day!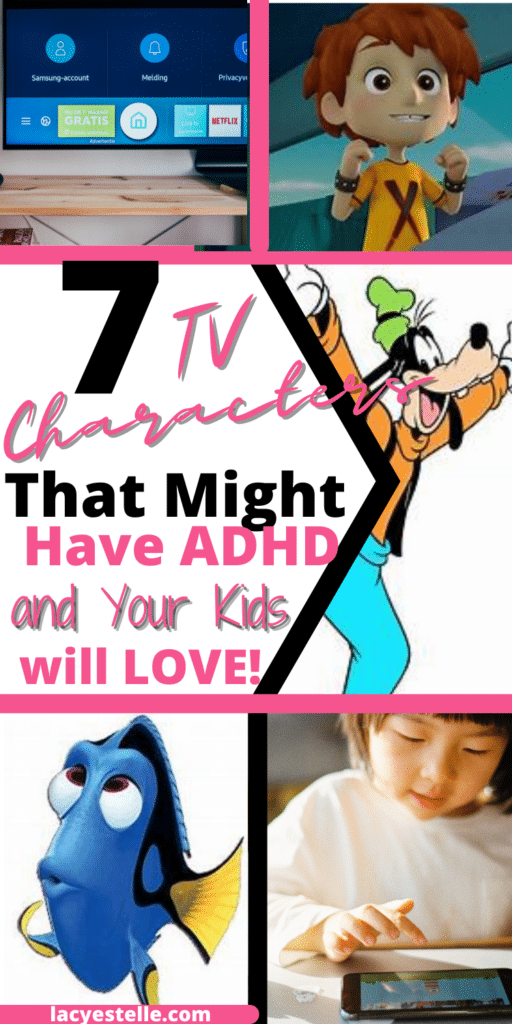 TV Characters that Might Have ADHD and your Kids will LOVE
Just writing this post has lifted my spirits immensely! Sometimes when we are right in the middle of it, the negative aspects of our condition can feel overwhelming. It is so important to remember that they are just a small part of who we are.
Most of our being is made up of the amazing traits that we share with these lovable TV characters! Whether you're a good friend, super creative, or an ingenious creator (or something totally different), you are amazing just the way you are. Today let's focus on what makes us capable and loveable!
Can you think of any other TV characters that might have ADHD? Let me know in the comments below!